Medical Surgical Nursing Certification Review
Ready for your medical surgical nursing certification?
May 6 - July 8, 2019 | 20 contact hours
Benefits
Strengthen your chances of passing the Medical Surgical certification exam.
Attend interactive discussions with Medical Surgical Nursing certified experts.
Gain practical application of concepts as soon as your next shift.
Network with peers within the virtual classroom.
The Medical Surgical Nursing Certification Review Focused CE Series is a comprehensive learning experience that provides an extensive review of the medical surgical board certification exam. Learn key medical surgical nursing concepts and practical application of those concepts from certified experts in the field.
This program combines online education and webinars to provide you with a study choice that will fit your schedule and is aligned with the core elements of the exam. Complete the series and earn 20.0 contact hours and a certificate of completion.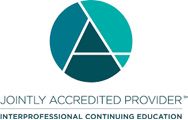 American Nurses Credentialing Center (ANCC)
In support of improving patient care, OnCourse Learning is jointly accredited by the Accreditation Council for Continuing Medical Education (ACCME), the Accreditation Council for Pharmacy Education (ACPE), and the American Nurses Credentialing Center (ANCC), to provide continuing education for the healthcare team.
Nurse.com - Focused CE Series
Focused CE Series combines live webinars with independent web-based study, creating a "virtual classroom" environment. Tackling complex initiatives, we break them into key topics, and bring nationally known experts right into the attendee's home, office or facility. Learners go through a multiple week engagement with the same small group of peers, so they can share practices and questions together in an interactive "two-way" webinar experience from wherever they live or work. Between webinars, learners complete independent online study modules to reinforce and apply their new learning and prepare for the next session.
Speaker:
Donna Elmore, BSN, MS, RN-BC, CCRN, CMSRN, CNRN is a Certified Neuroscience Nurse, Certified Critical Care Nurse, Certified Medical-Surgical Nurse, and Certified in Nursing Professional Development. She has over 35 years of nursing clinical experience coupled with a significant experience in nursing education. She has been certified in or been an instructor in the following nursing certification and specialty areas: Neuroscience, Critical Care, Medical-Surgical, Trauma, Staff Development, ACLS, PALS, 12 Lead ECG and Rhythm Strip Interpretation, Cardiovascular, Pain Management, Orthopedics, and IV therapy.
Endorsement
AMSN is proud to endorse this Medical Surgical Nursing Certification Review preparation program, developed and hosted by Nurse.com.
AMSN Special Membership Rate: $370 per attendee (To obtain your special rate, click here to sign-in to the AMSN membership area. You will then automatically link to the Nurse.com Medical Surgical Nursing Certification Review Focused CE Series web page. Not an AMSN member? Join today to be eligible to register at the member price!) Disclosures:
Webinars must be attended in their entirety and the evaluation form must be completed.
The planners and presenter(s)/author(s) of this course have declared no relevant conflicts of interest that relate to this educational activity.
OnCourse Learning guarantees that the content of these educational activities are free from bias.
Cancellation and Refund Policy:
Phone cancellations must be confirmed in writing. Cancellations received four weeks prior to the start date of the series will receive a full refund of the registration fee. Cancellations received after four weeks and up to seven days prior to the start of the series will be assessed a $50 processing fee. Cancellations received seven days prior or no shows will not receive a refund. In the event that the program is cancelled, a full refund will be issued.